This is an old revision of the document!
---
UFFICIO ZERO LINUX codename TROPEA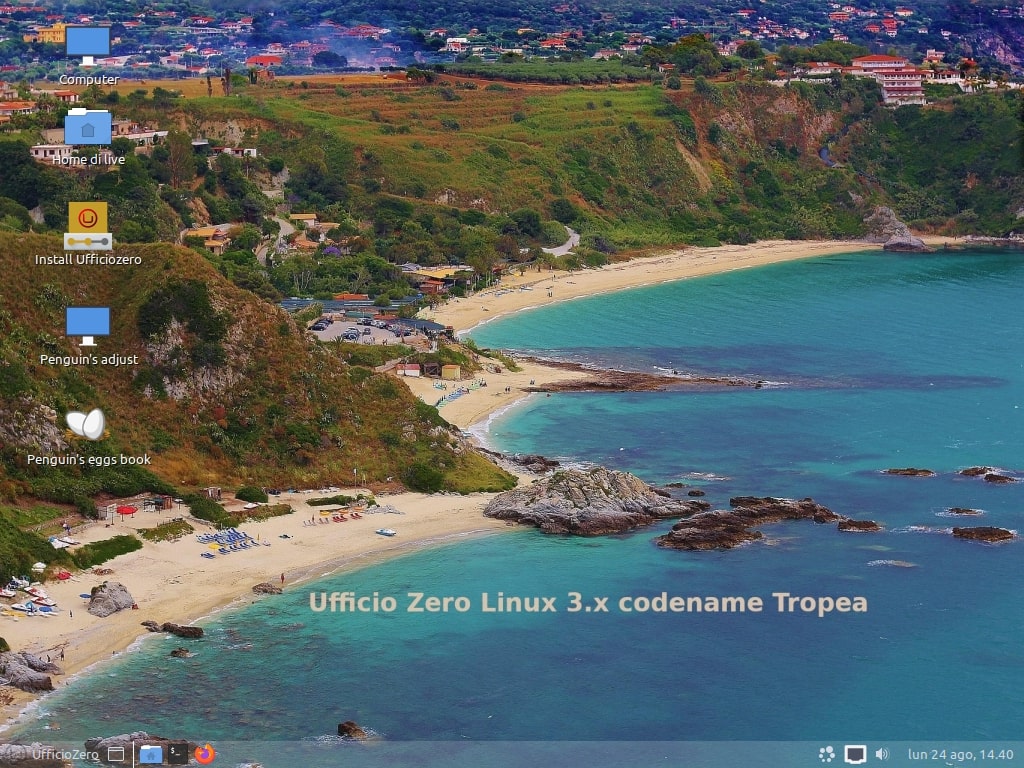 When required, please use evolution password to install Tropea 3.0 on your hard disk. We have inserted:
Aruba Sign installer in main menu

DWService for remote assistance in main menu

Ufficio Zero post-install in main menu

Jitsi Meet in secondary hidden menu, that can be activated by clicking central mouse button
Please update apt cache, before launch Ufficio Zero post-install.
If you want to watch Tropea installation video you can visit this on LBRY.TV